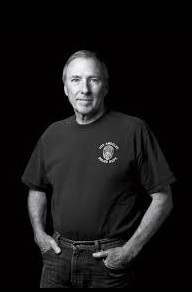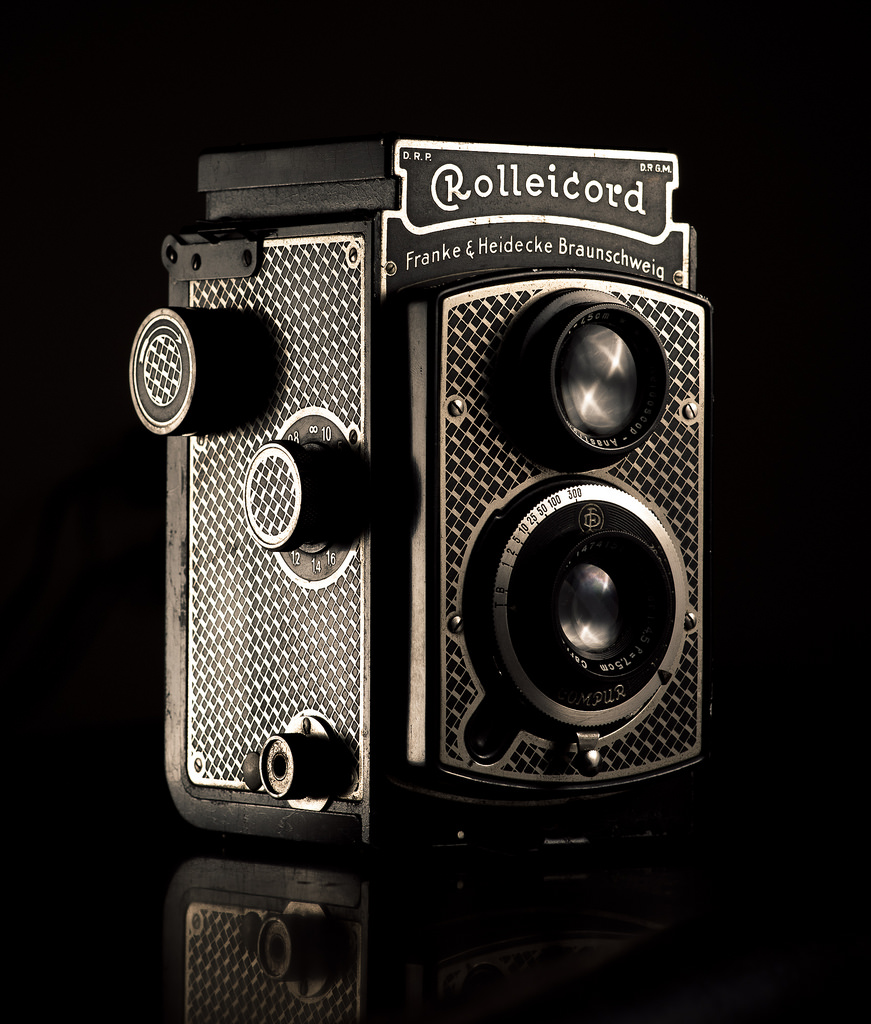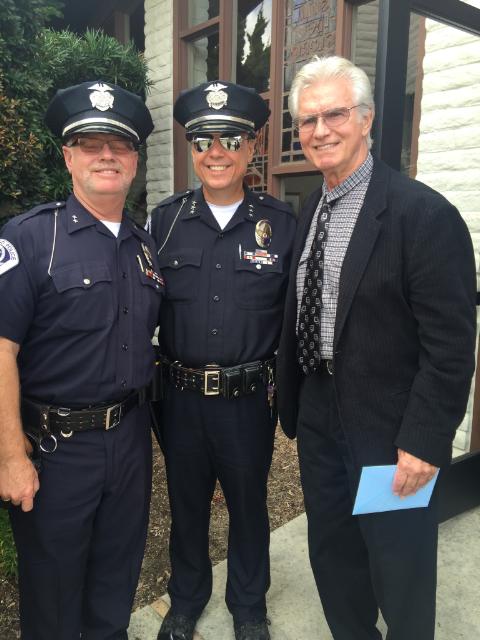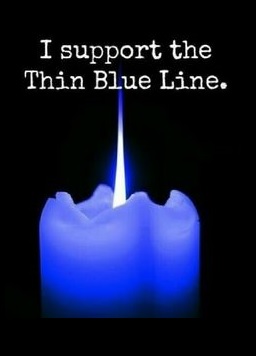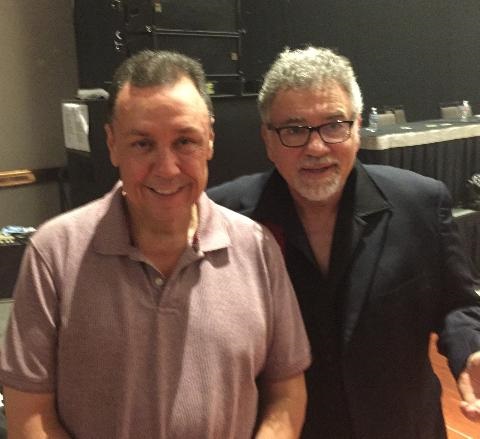 2015. While attending the funeral for my friend Martin Milner, co-worker and friend Mark Mendelsohn and I had a chance to meet up with actor Kent McCord, Marty's co-star of the hit TV show ADAM-12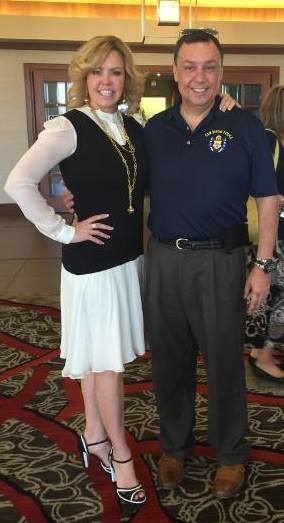 With dancer and television star Mary Murphy in La Jolla.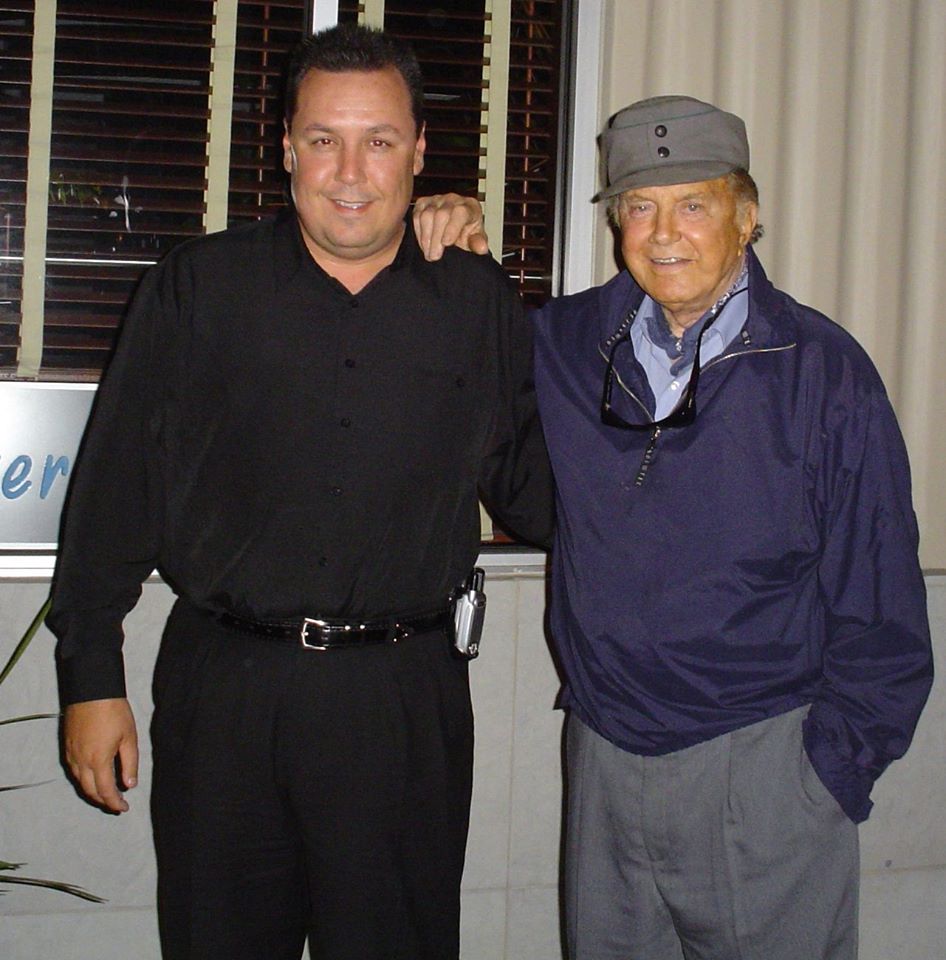 2005.  Just finished dinner at the Oceanaire Restaurant with Academy Award winning actor the late Cliff Robertson.  What an enchanting evening!  Cliff had all kinds of great stories about old Hollywood.  He also shared how he got the role of JFK in the movie PT109.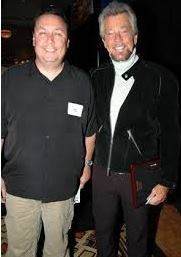 One of the greatest television writers ever, Stephen J. Cannell. During a career that spanned from 1968 until his death in 2010, Mr. Cannell created or co-created nearly 40 television series, mostly crime dramas, including The Rockford Files, Chase, Black Sheep Squadron, Baretta, City of Angels. Under his own banner, The Greatest American Hero, The A-Team, Hardcastle and McCormick, Wiseguy, 21 Jump Street, Silk Stalkings, and The Commish.  In the process he had, by his own count, scripted more than 450 episodes, and produced or executive produced over 1,500 episodes.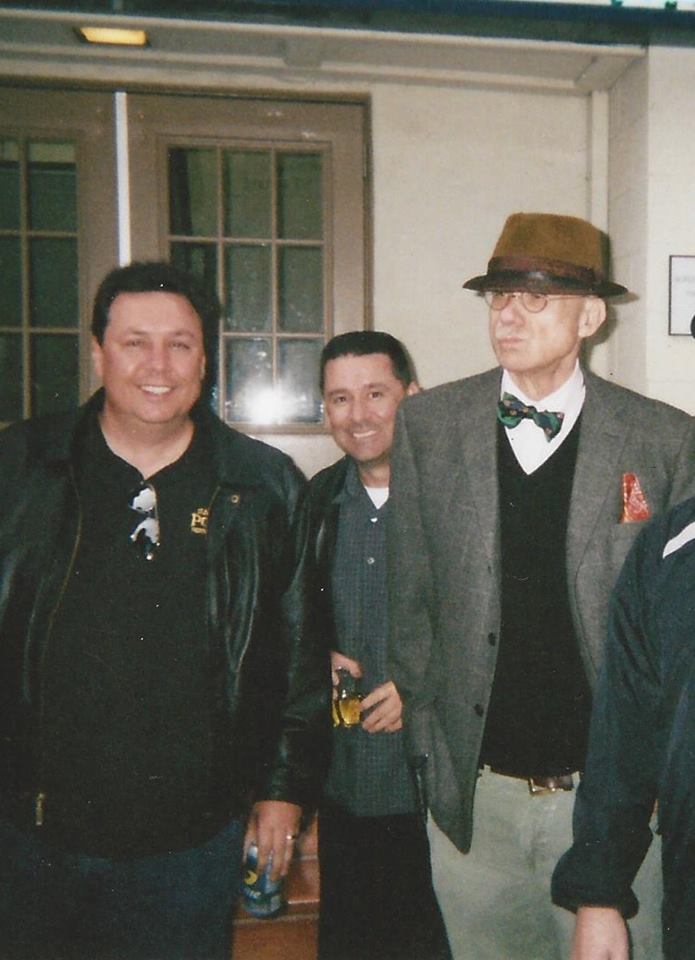 With my good pal Alberto Leos.  A survivor of the 1984 San Ysidro massacre.  I've always looked up to Al and the courage he had to come back from the ordeal of July 18, 1984.  We were at Paramount Studios when we had a chance to pose with best selling author James Ellroy.  No comments on how enthusiastic he looks.  He really is a nice guy!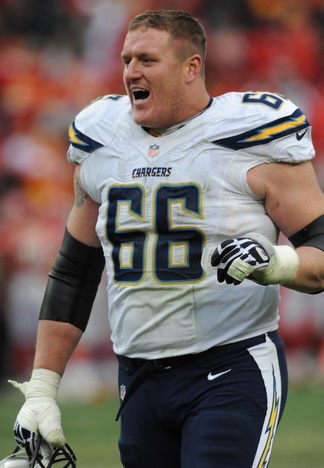 Dinner with my parents and the master author Joseph Wambaugh.  In addition to being a  good friend and huge influence on my writing, Joe routinely provides feedback on my Crime Files articles.  Apparently one those editions of the files inspired his 2012 best seller Harbor Nocturne.  The man in the hat is the late SDPD Det. Tony Puente.  Tony was featured in Joe's 1984 best seller "Lines and Shadows."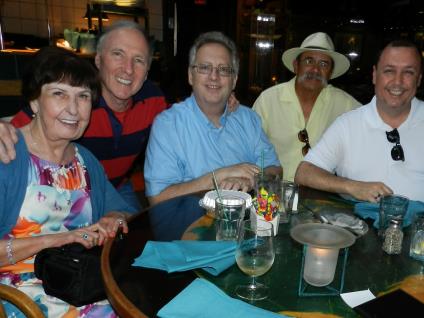 SOME COOL PEOPLE I'VE GOTTEN TO MEET AND OR KNOW OVER THE YEARS.........